My first venture into creating art assets for the Dota 2 workshop and store. During my time in college I had many opportunities to master the various steps necessary to create professional quality game objects, but never had the time to compile all these steps to create one solid piece. The goal of this personal project was to give myself a chance to take my time and fully explore every aspect of my character creation pipeline in one model. Every texture for this armor set was meticulously hand painted in Photoshop using the same techniques employed in my digital art. Though an incredibly rewarding and fulfilling project, It illustrated for me the virtue of creating a pipeline that reaches similar quality goals but utilizes more than just my painting skills. In my following projects I have endeavoured to find a balance between this direct approach and more procedural approaches to asset generation.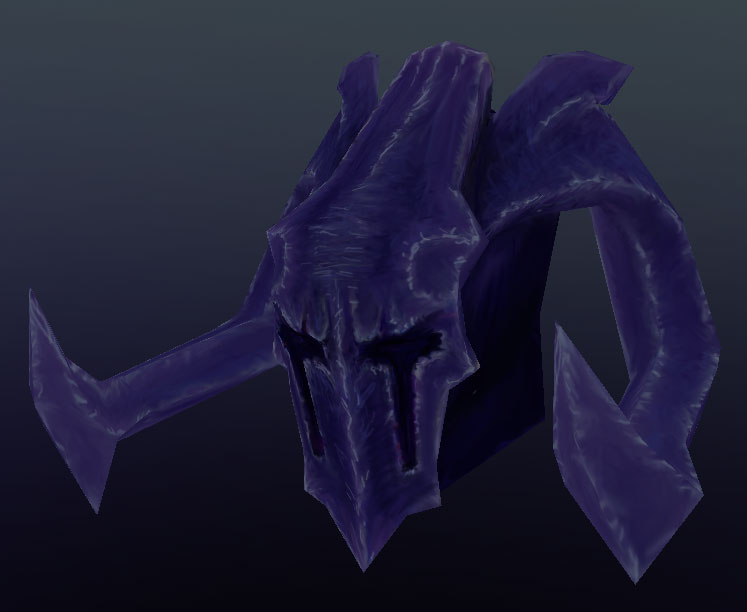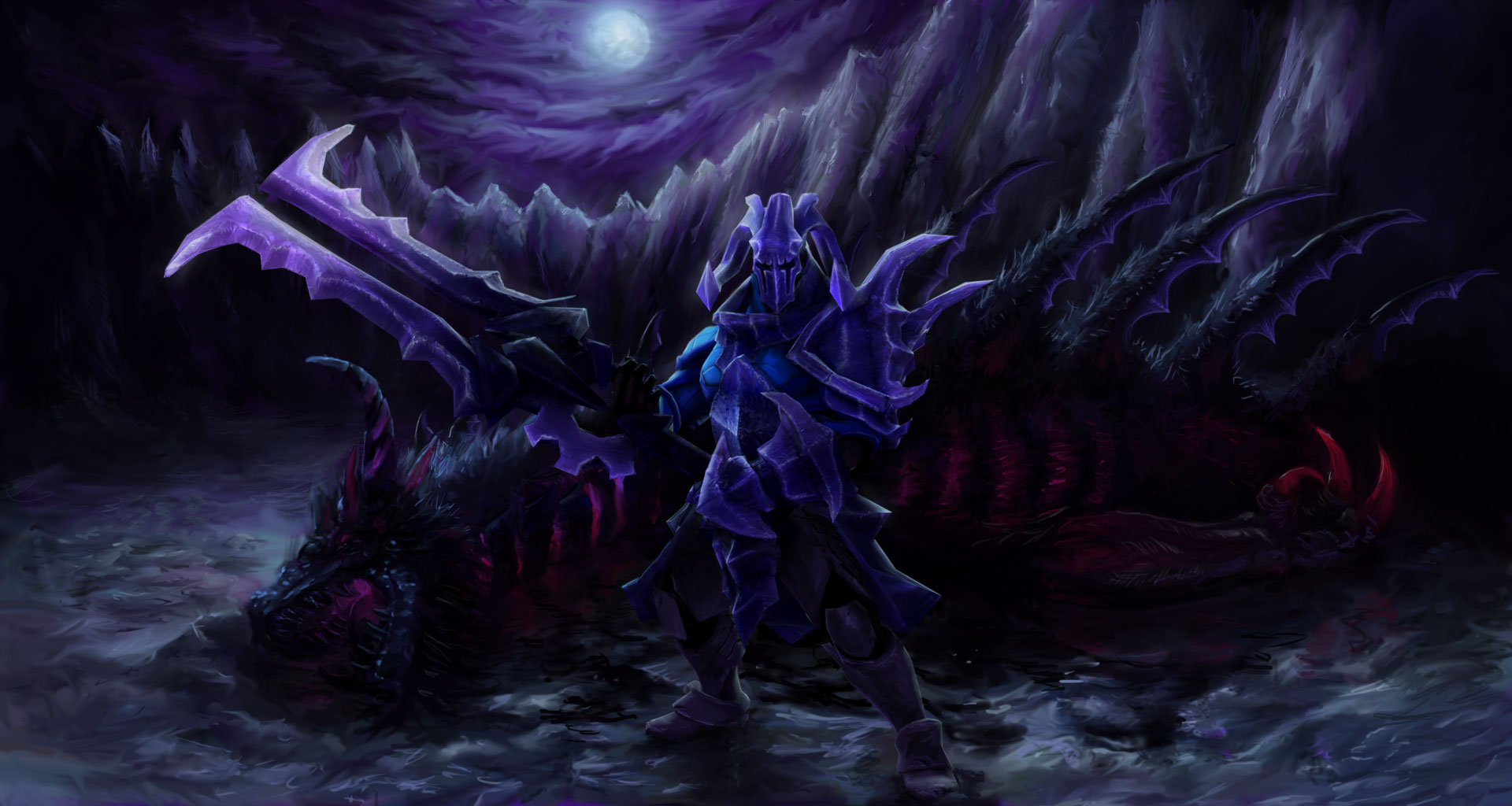 My second venture into creating art assets for the Dota 2 workshop and store. Valve's Shadow Demon character is rigged oddly. His shoulder joints are located near his neck, up behind the clavicle. This placement allows for an unmoving platform around his shoulders, on which spikes can sit and remain stable, while maintaining appropriate movement in the shoulders. Creating shoulder pads attached to the moving portions of the arms of Shadow Demon is made difficult by this. They cannot be created as a single piece, like my concept, but must be separated into multiple independently moving pieces.
My Original Concept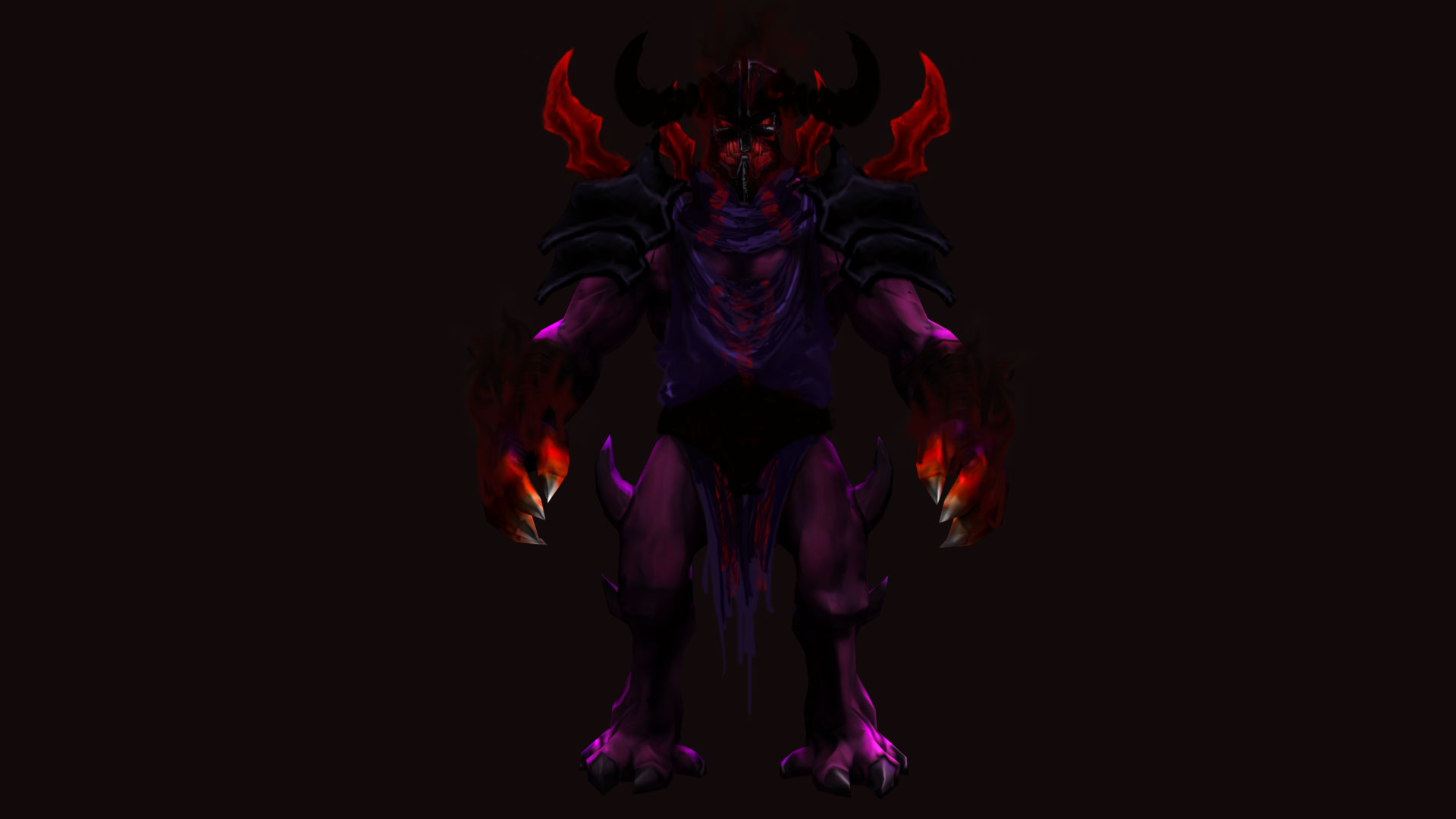 The Rig Structure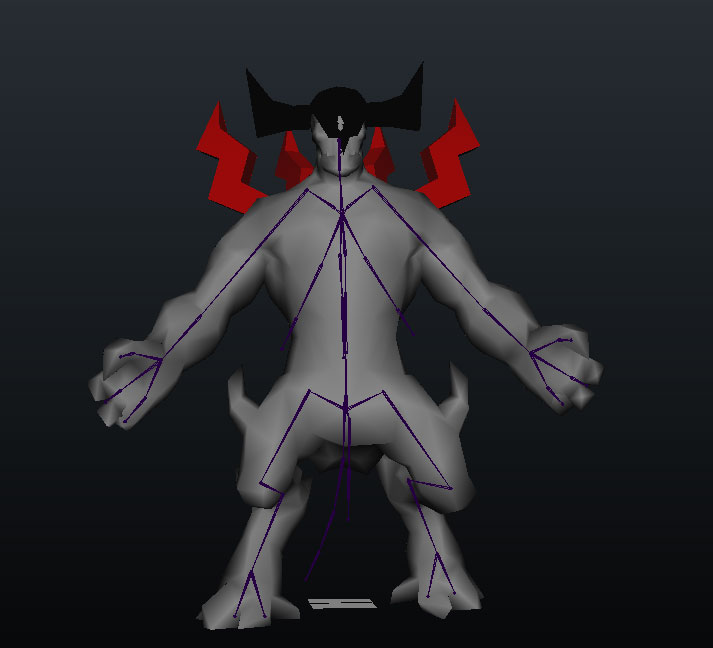 Finished Modelling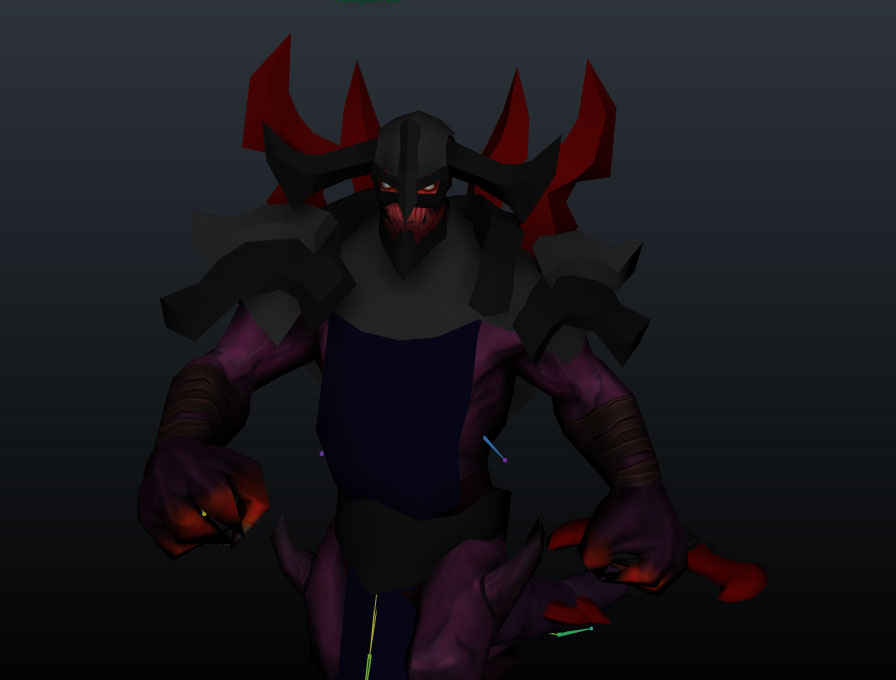 My third Dota 2 Workshop project. This is the first set I began sketching in Zbrush as step one. My familiarity with the pipeline made me comfortable starting in HD instead of building in Maya first.